Announcements

Division and Area Section Rules.

We are excited to announce a new addition to KSI's portfolio -- The Divisional Hall of Fame! Members make impressions and differences every day at the divisional level, and thanks to the ingenuity of KSI member KSI Skarzx 77 and the KSI AAP, we have decided to implement an official Divisional Hall of Fame across the community. The process will run similarly to KSI's "Of the Month" and "Of the Year" awards, but with some minor tweaks, including the nomination periods and the nomination process. Current Members This process will happen twice a year: 1) at Fall Classic in September and 2) Spring Break in March. You will only be allowed to nominate one (1) person in YOUR division. You cannot nominate a member of another division, or if you are not active within Clan-Ops. To be eligible, the nominee must meet the following baseline criteria: Must currently be in the division they are being nominated for. Must be in the division for at least six (6) months. Must be in KSI for at least one (1) year. Must have been awarded Outstanding Service Level 1 through the AAP. Not been blacklisted, security risked, or DNH'ed unless successfully appealed and overturned. Must have KSI gamertag. Please make sure those criteria are met. You can confirm that criteria by visiting their profile and looking at their awards tab, or by asking the person you are nominating. The nomination process will occur within a specially made section similar to KSI's DOTMs, and each division will have its own thread for nominations. Each nomination will earn your division a point for the Divisional Cup for September. When the nomination process ends, AAP will confer and select up to three (3) inductees per division. They may choose less depending on testimony and evidence provided. Previous OTM/OTY/Award nominations will be considered when going over nominations. The inductees who are selected will be announced at a KSI-wide Live Stream on the Final Day of Fall Classic in late September and Spring Break in late March. Some tweaks may occur before the nominations open, but here is the template you will be provided to use: --- Information on Nominee: Division:
Gamertag:
Link to Profile: Qualifications: Nominee's Current Rank:
Has Nominee been in this division for at least six (6) months?
Has Nominee been in KSI for at least one (1) year? Awards: Has Nominee been awarded Outstanding Service Level 1?
Please list other awards this member has received: Testimony: Why does this member belong in your division's Hall of Fame? --- Retired/Ex-Divisional Members Retired Members may be able to be inducted throughout the year by applying in the AAP section. They will submit a normal AAP post following the usual award template, and witnesses will be outlined in the form. The same process will be used for Directors/Seniors/Etc. who are still in the community, but not currently within the division they made their ascent in. If the strength of the witnesses is to par, they will be inducted on the spot following an AAP vote. Current Hall of Fame Members Current KSI Hall of Famers will be retroactively inducted into their division's Hall of Fame. Display of Divisional Hall of Famers Divisional Hall of Famers will be displayed for eternity within the Clan Ops Information Center, with blurbs from the testimony provided during the nomination process. Becoming a Divisional Hall of Fame inductee is no minor accomplishment and we will proudly display their gamertags for future generations of KSI members to look at as an example of what a great KSI member is. --- So that's the system, and we will be moving forward with this process. We will review the process periodically to see if there will be new tweaks to make it run more efficiently. The first nomination period will be from August 20 - September 15, with winners announced during Fall Classic. Thank you for your support and happy nominating. - KSI ImPyyy 7
KSI Chief Executive Officer
Content count

1,042

Joined

Last visited

Days Won

16
35 Followers
About Hello Im Gandhi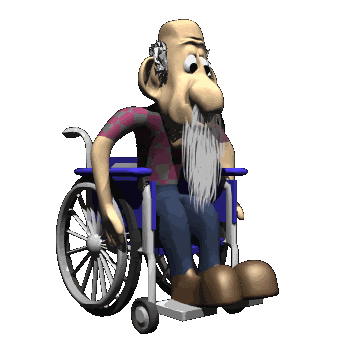 Rank

The Wise one


Birthday

06/14/1994
Profile Information
Gender
Location
Gamertag
Date Recruited
Squad
Division
Rank/Title

Head of Performance Operations
KSI Havoc 7

reacted to a post in a topic:

DISCUSSION OF THE MONTH: Recruiting

Gamertag: Hello Im Gandhi Rank: Retired/Educational Advisory Time in KSI: 10 years Opinion: Recruiting for me was always a love/hate relationship. When I first joined back in April of 2008, it was the bread and butter of KSI. Our free time was spent recruiting, recruiting, and recruiting some more. That's why you hear of a time when KSI had 20,000+ members. Now realistically, most of those members were fluff. At the time we had quotas to meet, usually set by division leaders. For my divisions I asked for 10 members added to each squad each week. We looked for growth of about 50 members a week. Unlike the current KSI, we did a really bad job at ensuring those members stayed in the community. We didn't have much member outreach, so our retention sucked. At that point in time it's fair to say that your promotions were directly tied to the amount of people you could recruit. I distinctly remember joining Xiled Kings on a division transfer when I was told by the director that I would be given my own squad and made general, but I only had a week to get it up to 50 members or I would have to find a new home. As you can imagine, the people I recruited weren't very quality. When I rejoined last summer, the paradigm had completely shifted. The focus was still partly on numbers, but it was also on quality recruits and member retention. While the community wasn't growing nearly as much as it used to, and the overall number in KSI had shrunk, it struck me as a much more sustainable practice. People don't want to join a community where all they are asked to do is recruit. They want to join somewhere they are going to be respected, and somewhere they are going to get to play games and meet other like minded people. It's now my opinion that the focus should entirely be on adding people to this community who want to be here, and that the overall member count doesn't matter one little bit. You could have 10,000 unhappy members that don't mean anything. You could have 500 happy and active members that make this the best community in the world. I don't have the answer, but I think the way we recruit needs an update. Skarz presented some awesome ideas. It shouldn't be another thing we have to do. It should be a byproduct of the things we are already doing, such as playing games. I think we are moving in the right direction, but ultimately still adapting to a new online gaming world.

Nikki Cola

reacted to a post in a topic:

Recruiting Workshop: (Updated 08/02/18)

KSI x Brownie

reacted to a post in a topic:

Train the Trainer Leadership Workshop: (Updated 07/09/18)

KSI Silence 7

reacted to an answer to a question:

Recruiting officer?

Nikki Cola

reacted to a post in a topic:

Train the Trainer Leadership Workshop: (Updated 07/09/18)

KSI xKamikaze

reacted to a post in a topic:

Basic Training Workshop (SGT & SSGT): (Updated 07/09/18)

Hello Im Gandhi replied to KSI OddBa11's topic in Sports

Germany since there's no US team. Ultimately, I'm just looking for good story lines. This month is about enjoying what goes on during the games. It's not as fun not having a team in the fight, but it also changes the experience.

Hello Im Gandhi

reacted to a post in a topic:

Gandhi Gamerpic Request

Hey, sorry there was no quick response. I can't answer for the senior directors, but I would imagine their answer would be the same. It's the responsibility of every officer (SGT and Up) to help and pull recruits. There's not necessarily a quota on how many, nor should their be, but they should all help do it. Having a recruiting officer would just be one more needless rank, especially when everyone needs to at least be somewhat experienced/competent in the area. Does that make sense?

I'm always down to watch some Siege!

Hello Im Gandhi

changed their profile photo

I'll take it! Edit: Are these the right dimensions though? It seems big.

Awesome! Would you be willing to see what it looks like without the logo. Could you use the style of the logo with the writing? I like the big, bold, yellow.

Type of Image/Size: Choose one of the following. - Xbox Gamerpic (1080x1080) Image: I'll provide several. Use what you think is best. The third one is kind of cool, but you may or may not be able to use it. In fact, the last several have awesome potential https://starsunfolded.com/wp-content/uploads/2016/12/Mahatma-Gandhi-2.jpg https://cdn.images.express.co.uk/img/dynamic/109/590x/Mahatma-Gandhi-911836.jpg https://cdn.shopify.com/s/files/1/0895/2844/products/HIPSTORY_-_Shimoni_-_Gandhi_1024x1024.jpg?v=1524741938 https://www.wikihow.com/images/thumb/5/54/Follow-Gandhi's-Principles-Step-1.jpg/aid88373-v4-728px-Follow-Gandhi's-Principles-Step-1.jpg http://www.medimanage.com/Images/Gandhi 'V' sign.jpg http://bartslyp.com/highslide/images/large/Gandhi.jpg Main Text: Gandhi or Hello Im Gandhi (depending on what fits) Additional Comments: You have complete creative freedom Most Recent Past Request:

If you can agree to the above, please fill out the app below: Gamertag: KSI Gandhi 7 Division/Squad/Rank: Advisor and Consultant to Performance Operations/ Court Judge / Old man How active are you on the forums daily? It's hard to say exactly how much time I spend on the forums daily, but I check at least a few times. If there is something to do or post on, I'm here more often. I spent a lot of time setting up the PO section and doing some clean up. So very active (2-4 times daily) What kind of past experience do you have being a Mod? I've been a section mod several times. Most recently I was section mod over PO which included several sub forums. I was also a mod over the history section at one point, including many different divisional forums during my time in KSI. On other forums I have held the mod status before, just never here. I'm aware of how to manage the basic mod functions, as well as somewhat aware with how to warn users and handle discipline issues. What do you seek in becoming a Mod? Not power. Me wanting to be a moderator has nothing to do with a power trip. It's one of the things I have always wanted to do in KSI, but have never been able to. I recently retired from the day to day operation of PO so I want to be able to do something that still contributes to the betterment of this community. I spend a lot of time on here and on my computer. Additionally, the forums have always represented a place of comfort for me. I still remember when they were as busy as a highway system. As a moderator I believe that I can help contribute to the promotion of the forums, as well as to help ensure that they continue to run smoothly. I've always wanted to become involved more in web operations, as well as learn the trade on this side of things. I guess most importantly because it's something that I have always wanted to do. I have always loved the forums, and always will. I would love to be involved in the day to day operation of them. Why would you make a great candidate? I'm extremely level headed, and easily can compartmentalize my own feelings. I've had experience moderating smaller parts of the forums, and have more than enough experience managing people. I'm dedicated to this community, and have been for the better part of a decade. I will always listen to advice and admit when I made a mistake. I'm a team player and feel I could greatly contribute to the overall function of the web ops team. Finally, since I am officially retired from day to day operations, I have more time to dedicate to making sure that I do the best job possible as a forums moderator. I still consult and help out on education related things, but this would be one of my top priorities. Do you understand that this is a voluntary position and if we feel you are not doing your job correctly, we have the right to remove you? Absolutely. I wouldn't want it any other way. If you aren't living up to the responsibilities of your position, you shouldn't be in that position any longer.

Hello Im Gandhi replied to Dragons 7's topic in Gallery

Hey all, has anyone made any progress on that Filthy Casuals banner? We can't do anything with that section until we have that ready to go.

Royal, I like it! We are just waiting on the banner now.

Hello Im Gandhi replied to PHIL0S0PHY's topic in OS Archive

Sorry it's taken so long to add my two cents. Regardless of the quantity of people that post in this thread, I can only tell you about the quality of Havoc as a leader in this community. A few months ago when Havoc rejoined the community, FuzzyMeep sent me a message telling me to get him involved in Performance Operations. As the former CPO, he already had some experience doing what we were doing. It took us a few days of playing tag, but we finally got in the same party. I could tell right away how valuable an asset he was going to be. As a newly placed co-founder of DW and a PO, he hit the ground running and didn't look back. At first I wasn't sure how much he could handle so I had him work closely with some of the more experienced people in the dept. He quickly proved that he didn't need that. What I found out was that he was an excellent equalizer to my personality, which at times can be brash or blunt. He knew how to act in different situations, and provided a very distinct opinion within the group. He has also proven to be a person who isn't afraid to tell me he doesn't agree with my ideas. Over time it became clear that I wasn't going to be able to continue as the dept head indefinitely due to my schedule, so I quickly identified Havoc as my replacement. Since then he has done a fantastic job as my Co-Head, running things in my absences, and will soon be taking over as the Head of the department. His future vision for Performance Ops and KSI will take them both to the next level, and I can't wait to see what he does.

@I am FuzzyMeep™ If you could take one thing that was done in the older versions of KSI and apply it to this community, what would it be, and why? Nothing is not an answer.

I also just saw Solo on vacation. I really, really enjoyed it!