Announcements

Division and Area Section Rules.

Hello, Friends!  As most of you know from last year, Divisional Cup will keep track of divisional participation throughout the year. Starting at Spring Break and ending with January's Award Show, we will be ranking divisions each month by their participation in activities, growth, and officer staff ratio to develop a competition for Division of the Year! The division with the most points at the end of each month will be named Division of the Month. As you can see on the chart above, a list of monthly events will be posted with the meeting notes and in the Div Cup area on the forums, so everyone can be aware of what will count toward points! Divisions can expect to see points counted for Weekend Warfare, Montage and Clip submissions, News Team contests, Twitch Subscriptions, Social Media activity,  and OTM/DOTM award periods in the AAP..  plus a couple of other categories weaving in and out throughout the months! Additional events will be added depending on what is happening in and around KSI for that particular month. Same as last year: KSI's large events -- Spring Break, Spirit Week, Fall Classic, and Turkey Bowl -- will count independently and figure into the overall scores, but not the monthly tallies. Different from last year: (Change is good, promise) This year Div Cup will be split into two halves. This means even if your Division doesn't start off too hot in the first half, you can always give them a good kick in the rear at the start of the second half, and finish off strong! Here is an example of how it will look, along with the standings so far. I'm sure you all remember that Divine Warrior's took home the win last year.. so as of right now, they are the Division to beat! I'm looking forward to seeing the activity and participation from all of you!    Side note: I took down the names of all the people who supported #billdabear. I'm coming for you.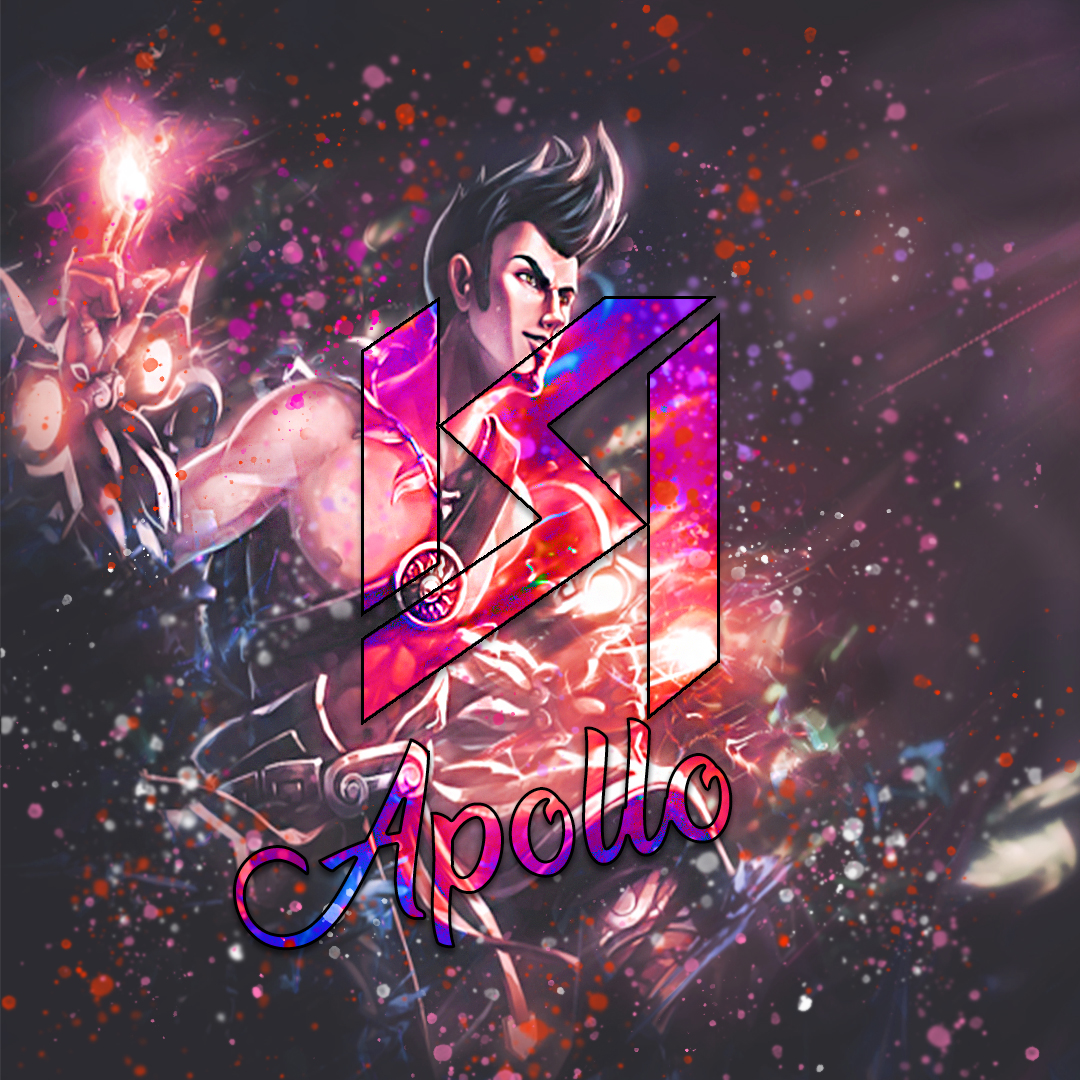 Content count

37

Joined

Last visited

Days Won

1
About KSI ApolloBelow
Rank

Newbie


Birthday

03/10/1994
Contact Methods
Discord
Twitch

Twitch.com/ApolloBelow_YY

Mixer
Profile Information
Location
Interests

Gaming....gaming....and gaming

Gamertag
Date Recruited
Squad
Division
Rank/Title
KSI ApolloBelow

reacted to a status update:

 

Main Text: KSI Apollo (changing my name to that instead of ApolloBelow) Subtext (if any): None KSI Logo (yes/no): Yes please Additional Comments: I would like it to be something greek god Apollo related. I want to set this as my xbox gamer picture. Thank you for your time!

KSI ApolloBelow posted a topic in Poems

I watched the fire burn from your eyes. As you blinked, the embers fell from the sky. The seas had turned black as coal. The earth turned to winter leaving it cold. I would offer my coat, but warmth won't suffice. Your heart demanded a guiltless sacrifice. Who knew you wanted to turn the world in your hands. I became callous to your cutting reprimands. And I know you see the world as black or white. You couldn't turn away from the aimless fights. You couldn't open up to the gray's in-between. Instead, you harbored yourself, too afraid to be seen. But, I saw you for who you really are. And in your wake, you left nothing but burning scars. I truthfully feel sorry for what it to come. When you finally realize who you've become. I curbed my pain when I though you could change. But, I only became a barren vessel inside a wire cage. And I'm trapped inside myself too afraid to love. Because this hatred fits like two warm gloves. Because of you, I'm afraid to love myself. You taught me that no one is better than you. You pinpointed my flaws, one to the few. Because of you, I don't know who I am. My heart is crushed into these tiny million pieces. My life keeps folding into huge creases. I try to fight my way out of this sea of guilt. So, I hang on to every word to the hilt. But I'm scared of who I am to be. Will I be capable of living my life free? I fear my future into this cast universe. That leaves me wishing I could live in reverse. I would change certain things about it all. I would tell you "I love you" if that meant you didn't fall. I know the apple doesn't fall far from the tree. And I wish there were more things that I could see. Like you, I see the world in black and white. Yet, I don't know how much I have left in me to fight. With love comes hatred and hatred comes love. I don't want these two warm gloves. What I want is for you to step up. And be the man I always thought of. Yet, you sit there in all your glory. As I'm sitting here writing this story. I'm stuck on these pages with so much to say. If only you would listen, what would it pay? Time after time as the world keeps spinning. You keep thinking you're ultimately winning. But what is there left to be won? If you think it's pride, then you'll be disappointed. I hope, deep in my heart, that's not all you wanted. Because of you, a family has been broken. All that I was left with was this shiny token. To remind me of what could have been. It's not about who or why or how but when. All that's left are darkened clouds rolling in. It's like waiting for the rain to start. Instead of waiting for the storm to part. I think so negatively about what this could mean. Because of you, I just can't see. So, thank you dad, for your gift of "love". But, I just can't keep these two warm gloves.

Come on DW!!! Show em' what you got!

Nikki Cola

reacted to a post in a topic:

KSI VENUM 7 OS LVL 2 Nomination

VENUM 7

reacted to a post in a topic:

KSI VENUM 7 OS LVL 2 Nomination

KSI ApolloBelow replied to Nebula 7's topic in OS Archive

I'd like to witness for this award. I've been in KSI a little under a month, but anytime you invite Venum to a party or join a party he is in, he is very accepting and doesn't exclude anyone. He is very dedicated to all memebers. He personally gave me advice when it came to something I was passionate about. He took the time out of his day to always allow me to do a "mock" recruit on him. He was sincere in making sure I hit all the key points and also made sure that I, a future officer, was comfortable in the recruiting process.

KSI ApolloBelow replied to KSI RiiOT 7's topic in AAP

GamerTag: KSI ApolloBelow Award: New Member Workshop Evidence: New Member Completion Who Ran Workshop: KSI Nebula 7

I'm looking for a few people to grind the Call of Duty Black Ops 4 Beta with! If you're interested, hit me up here or my Xbox gamer tag: KSI ApolloBelow

It's awesome to be apart of a community of amazing people! Thank you for being super accepting!

Edges are crunchy and yummy doe!