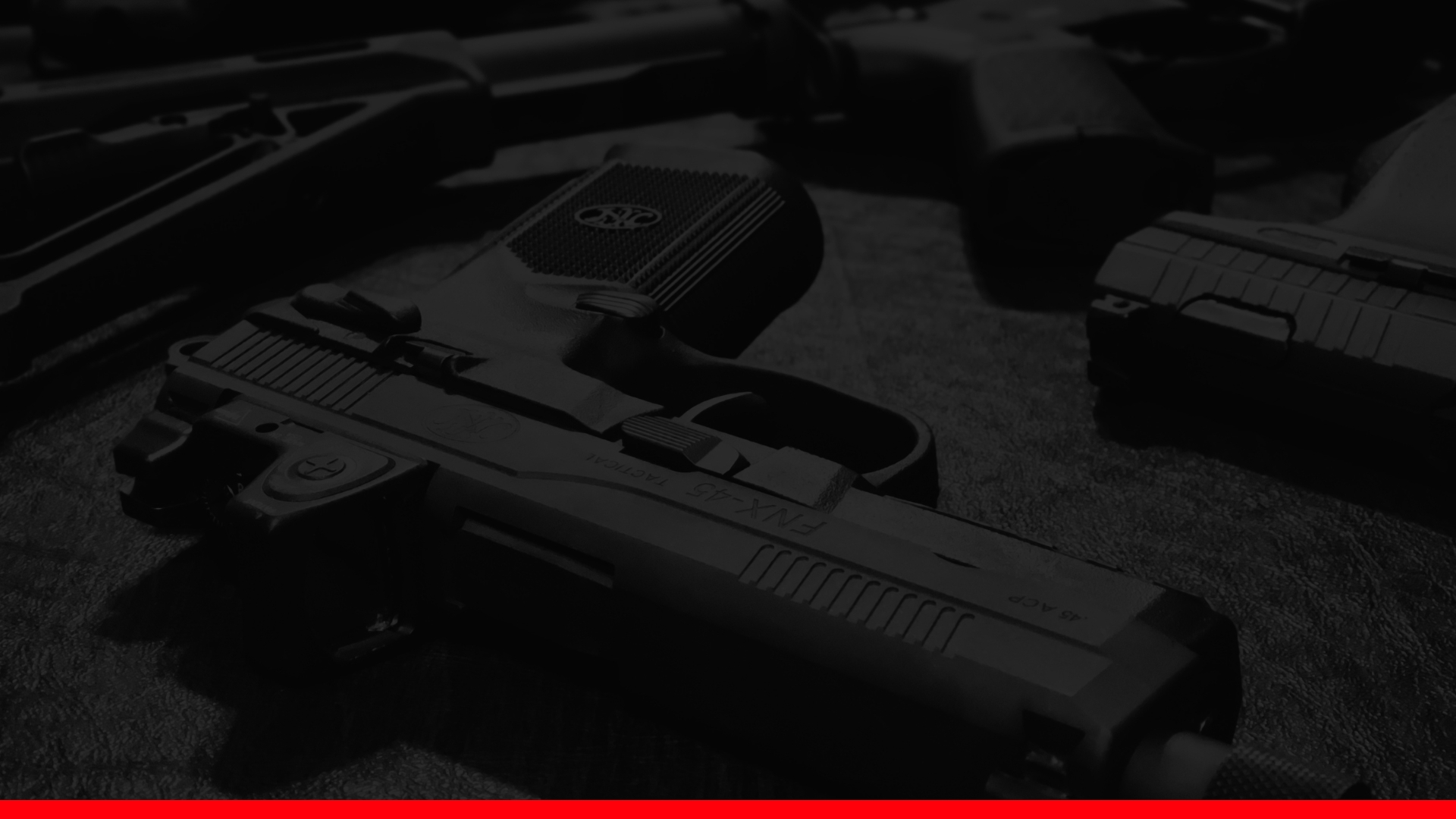 KSI RogueLSG88

2019 VIP
Content Count

104

Joined

Last visited
About KSI RogueLSG88
Rank

Newbie


Birthday

11/12/1988
Profile Information
Gender
Location
Interests

Shooting Guns, Playing Games, and Cars

Gamertag
Date Recruited
Squad
Division
Rank/Title
Contact Methods
Discord
Twitch

https://www.twitch.tv/roguelsg88

Mixer
Information on Nominee: Division: Sovereign Legacy Gamertag: KSI Grifful 7 Link to Profile: @KSI Grifful 7 Qualifications: Nominee's Current Rank: Divisional Leader Has Nominee been in this division for at least six (6) months? YES Has Nominee been in KSI for at least one (1) year? YES Awards: Outstanding Service Level 1 General OTM: Divisional Squad Splitter Committed Divisional Leader of the Month KSI Mentor and many other awards too. Testimony: Why does this member belong in your division's Hall of Fame? While there are many outstanding members and leaders in Sovereign Legacy who have made an amazing impact on this division, one individual stands among the rest. That member is KSI Grifful 7. His achievements in this division are beyond incredible. He has gone above and beyond the call of duty to serve this division. From both his personal strife and problematic members and officers, nothing takes this man down. He is a locomotive full steam ahead driving SL into a powerhouse. He has been wearing so many leadership hats and with stride. He has taken care of this division beyond comparison. KSI Grifful 7 will forever be remembered as one of KSI's most successful leaders in SL with or without the Divisional Hall of Fame award. His officers and members have been honored by a leader who gives 1000% of himself in order to make them feel appreciated, make them feel accepted, and helps them find their purpose and their why. He is my mentor and also my leader. I believe, beyond the shadow of a doubt, that he deserves to be in the Divisional Hall of Fame. The lengths that Grifful has gone through to sustain and grow this division is remarkable. Ultimately though, to sum it all up I refer to a quote by Ronald Reagan: "The greatest leader is not necessarily the one who does the greatest things. He is the one that gets the people to do the greatest things." And another quote by John C Maxwell: "Leadership is not about titles, positions, or flowcharts. It is about one life influencing another." He has influenced me beyond explanation. If he had to he would hold the weight of this whole division on his shoulders to guarantee it's success. That is Divisional Hall of Fame worthy.

@KSI Starset 7 Winter Is Coming

Name: KSI RogueLSG88 Link to Forums Account: @KSI RogueLSG88 Award-/-Achievement: Three Cheers Reason-/-Evidence: Currently hold 30 Awards

KSI RogueLSG88

reacted to a post in a topic:

So You Think You Can Write - September 2019

Name: KSI RogueLSG88 Link to Forums Account: @KSI RogueLSG88 Award-/-Achievement: Capped Out Reason-/-Evidence: In Clan Ops as a General in Imperial SL also in Productions and Marketing for Department Ops

KSI YeetQueen

reacted to a post in a topic:

KSI YeetQueen OS LVL 1 Nomination

KSI YeetQueen is a powerhouse no matter where she goes or does. She has gone above and beyond the call. With both her involvement with multiple departments and her dedication to her squad, she is a great recipient for the OS1 award. When it comes to the community, she always gets involved. Whether it's being a part of Weekend Warfares, annual events, or even just hyping up members, you can always find her there. She has wide area of experience in KSI and is always willing to help others. She also was a Gen of Knights in SL and a good one at that. She takes her tenure in KSI very important and she can definitely be relied upon.

December

reacted to a post in a topic:

So You Think You Can Write - September 2019

Name: KSI Grifful 7 Link to Forums Account: @KSI Grifful 7 Award-/-Achievement: Silver Outstanding Service Level 2 Reason-/-Evidence: So much can be said about KSI Grifful 7. You can go back to a couple OTM or Spotlight Nominations I made about this guy. He is the consistent epitome of KSI. He has been through a lot of strife and has always overcome. As acting General of Imperial a couple weeks after I joined due to an incompetent, he allowed me to prove myself as a leader. He encouraged me and the rest of my dwindled officer corps to step it up and to really show what we are made of. He believed in me when I became Imperial's new Gen and above all else gave me the reigns to his previous squad to rebuild it. We work very well together and I know we compliment each other. He has brought squads back from the grave, has proven himself as a worthy and experienced leader in KSI and is now the Division Leader for Sovereign Legacy. Because of his expertise in all things KSI, I have all my officers take his Squad and Divisional Leadership workshops. He has been an anchor in SL's past storms and I stand by him 1000%. Even if or when we may have a difference of opinion, he seems open-minded to actually listen and hear what I have to say. He is a true Jack of All Trades. He is a PO for another division as well, which is great because there is a lot that can be learned from him and I think that everyone should get a chance to. There is so much that can be said about Griff, that is why he deserves OS2. He has earned his rightful place and shines Outstanding Service like a beacon. At the end of the day, I also consider him a great friend that I have made since my time in KSI.

Gamertag: KSI RogueLSG88 Division: Sovereign Legacy Event Name: Winter Jam Summer Bash Event Date(s): 1st or 2nd week / weekend in January for Winter Jam 2nd week / weekend in August for Summer Bash NOTE: (Move Donors Weekend to 2nd Weekend in October) Event Details: About 4 days of events (Thursday - Sunday), Maybe 2 games a day Games Include: PUBG 3 man or Squads Custom on Vikendi (winter map) 3-4 teams per division PUBG Duo HARDCORE (2 players in a party together and on the same "team" but Map is set to Solo, this means no Ping System, no ability to revive teammates, and no teammate indicators on the screen or map so communication is HIGHLY REQUIRED) 5 teams per division R6 Siege 3v3 Secure - 2 teams per division R6 3v3 Bomb - 2 teams per division Rocket League 3v3 Tournament (Bracket System like NCAA Basketball, Winners of the Championship game are 1st place, the Runner-Up is 2nd place, and the 2 teams eliminated in the "Final Four" play for 3rd place) - 2 Teams per division Minecraft (Winter themed build) Karaoke, COD, Halo, Apex, etc

Name: KSI RogueLSG88 Link to Forums Account: @KSI RogueLSG88 Award-/-Achievement: Clip Commander Reason-/-Evidence: Content used on KSI Global Gaming Instagram page

December

reacted to a post in a topic:

KSI Skarzx 77 - Gold Outstanding -(Lvl 3)-

Name: KSI Skarzx 77 Link to Forums Account: @Scarface 77 Award-/-Achievement: Gold Outstanding Service Level 3 Reason-/-Evidence: There is not enough that can be said about this incredible gentleman right here. He is one of the most influential KSI members I know. This guy has more experience, knowledge, and know-how in his pinky toe than an entire division combined. He has achieved so much in his dedicated time in KSI and still makes time for lower ranking members. Probably one of the best teachers a member can learn from. His Leadership Development Class was absolutely informative and packed with so much knowledge that I know for sure everyone who attended and will attend in the future will be blessed with a truckload of growth. He is a shining star and an example not only in SL but across the entire community. He already is claimed as a Mentor, but he is definitely one of my mentors and has been exceptional in sharing his experience to grow and nurture all those he has contact with. It is undeniable that this man has dedicated himself to KSI and is the epitome of what it stands for. Some of the involvement and successes that @Scarface 77 has achieved or include: Current Director for SL and LS Divisional Leader of Sovereign Legacy (October 2018 - July 2019 ) Sovereign Legacy Divisional Hall of Famer 2019 Former Co-Divisional Leader of EO (2017 Division of the Year) Explosive Outlaws Divisional Hall of Famer 2018 Former Head of Productions Former Senior AAP Staff Member Former Community Development Committee Senior Staff Member Senior Court Judge Former Join/Rejoin Moderator Lead 101 Mentor This is but a few of the amazing things that KSI Skarzx 77 has done and continues to do. I can think of no other member who is more worthy of this award. He has definitively created a legacy that will last for the rest of KSI history I guarantee it. He has gone above and beyond all expectations and there are no further words I can say that would do this man justice.

Name: KSI RogueLSG88 Link to Forums Account: @KSI RogueLSG88 Award-/-Achievement: Jack Of All Trades Reason-/-Evidence: I have all of the required awards to qualify for this award.

Host: KSI RogueLSG88 @KSI RogueLSG88 Award: Train The Trainer Workshop Evidence: I hosted this workshop on 8/5/19. I can verify the following attended. Attendance/ Link: KSI TossAmidget @KSI TossAmidget KSI MrDuck @KSI MrDuckk KSI Itachii @KSI Itachii

Air Force Support My other grandfather was an Airman 2nd class bomber squadron during Vietnam.

Name: KSI RogueLSG88 Link to Forums Account: @KSI RogueLSG88 Award-/-Achievement: Round of Applause Reason-/-Evidence: 20+ Awards

KSI Grifful 7

reacted to a post in a topic:

KSI Grifful 7 - KSI Mentor Nomination

Name: KSI Grifful 7 Link to Forums Account: @KSI Grifful 7 Award-/-Achievement: KSI Mentor Reason-/-Evidence: I nominate @KSI Grifful 7 for the KSI Mentor Award. He has been and is the pivotal leader in SL. When I started in KSI, among any officers and members, he was the one who passionately and sometimes aggressively was the example of leadership and a mentor. I knew nothing about KSI in the beginning and was given bad examples in all my other leaders, but Grifful was there to guide me and give any knowledge and push me to become better. To me, he is the epitome of what KSI stands for. He is the symbol of knowledge because of his experience and application with the skills and learning he has acquired. He is a symbol of strength because he has overcome a lot over the course of the past few months and has risen above all obstacles. He is the symbol of integrity because he can be trusted with great responsibility and is a person to look up to because of who he is and how he does it. I look up to KSI Grifful 7 because he always pushes you to become a strong and successful leader. He understands that his success is based on the success of his Gens, the squad officers, and the squads as a whole. Even with one hand tied behind his back, he is able to take care of pretty much any situation and with professionalism. I personally believe that you can not find a better mentor. One of a kind and I aspire to as good and maybe even better through his guidance and leadership.